BRMH Announces New CEO
Posted on: 4/29/22
The board of directors of Black River Memorial Hospital (BRMH) is pleased to announce the selection of a new CEO. Carl Selvick will succeed Mary Beth White-Jacobs upon her retirement on July 1 after a successful 40-year career at BRMH.
"The board has undergone an extensive search to find the right person to lead BRMH into the future," Board of Directors chair Brad Chown said. "Carl exceeds our expectations, and with his knowledge, skills, and abilities, we believe he will be a great fit for the organization."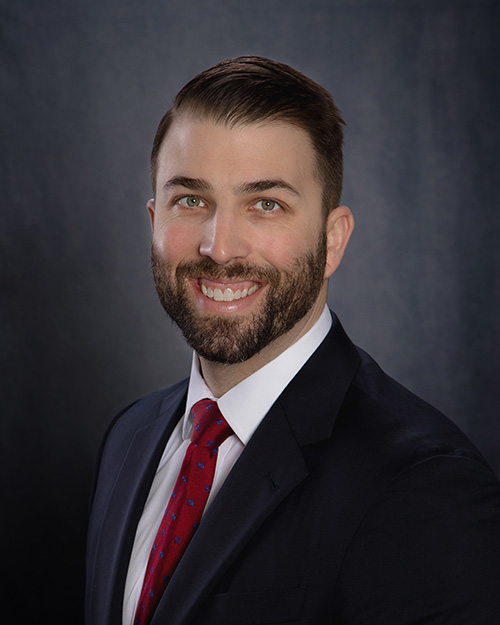 Selvick's education includes a Master of Business Administration from Concordia University and a Doctorate of Pharmacy from the University of Wisconsin-Madison. Employee engagement, strategic planning, physician relations, and community relations are just a few of the skills Selvick brings to BRMH.
Selvick will be leaving a career serving as senior director of Clinic Operations at Fort HealthCare in Fort Atkinson, Wis., a $300 million, regional, nonprofit healthcare system employing over 800 employees including more than 80 providers. Previous work experience includes positions at Streu's Pharmacy Bay Natural and CVS Pharmacy in Green Bay; St. Elizabeth Hospital-Affinity Health System in Appleton; and Dean Health System in Madison.
"My family and I are very excited to plant roots in the Black River Falls area and begin serving the BRMH community as their CEO," Selvick said. "After being blown away by the welcome I have already received, I am excited to continue building on the success of the current leadership. Mary Beth's 40-year career is inspiring, and I look forward to working at a facility where there is such tremendous employee dedication and patient satisfaction."
Selvick will begin his role in early June working closely with the Senior Leader team and the board to ensure a smooth transition.
Selvick and his wife, Samantha, and children, Oliver 5, and Everett 3, will reside in the Black River Falls area. In their spare time, the Selvicks enjoy being active outside, spending time at local parks, and baking with their kids.
All News Items