BRMH PARTNERS
BRMH Partners is the official volunteer organization of Black River Memorial Hospital, and its valued, dedicated members contribute in so many ways to our success, the growth of our community, and the health of its people.
Under a different name to begin, Partners was created in 1967 when 44 charter members brought an auxiliary organization to BRMH. Membership has since grown to more than 120 people who give freely of their time with skill and energy in support of the hospital and its mission.
FUNDRAISERS
Partners holds several fundraising events to support its mission for the hospital including Holiday Tea, shoe sales, book and gift fairs, the Love Lights program, and more.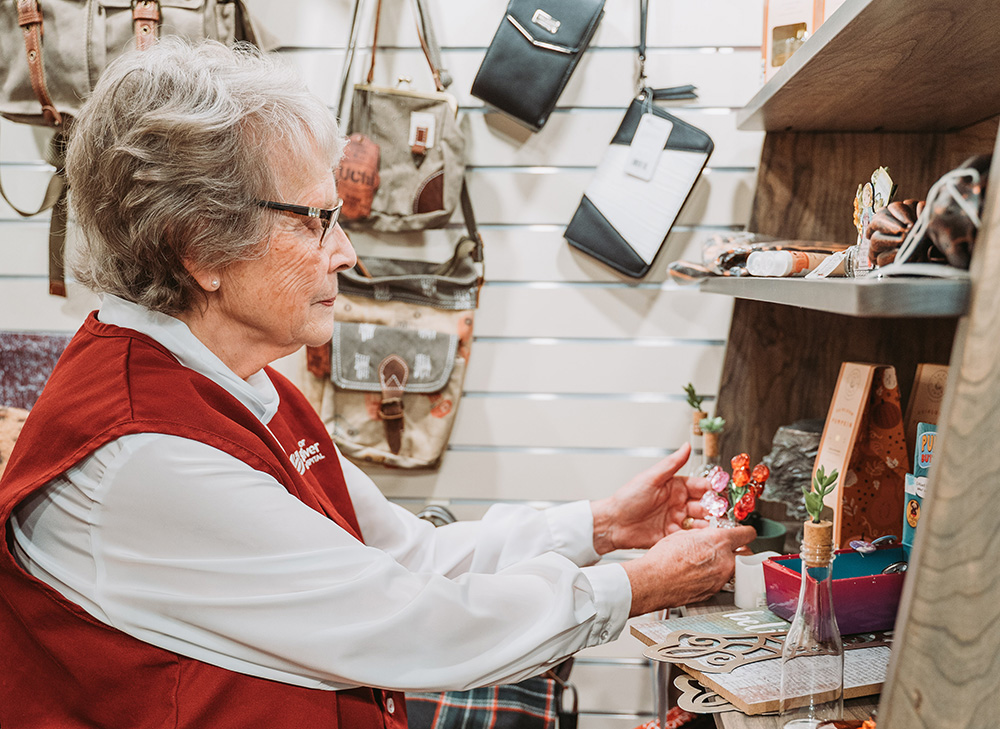 GIFT SHOP
Our gift shop is staffed entirely by Partners volunteers and is located in the hospital lobby. It is open 10 a.m. to 2 p.m. Monday through Friday and some Saturdays.
SCHOLARSHIPS
Partners sponsors a variety of scholarships for high school and college students who intend on pursuing a career in healthcare. Some qualifications apply.
LEADERSHIP TEAM
Patricia Franks, President
Mary Nortman, President-Elect
Linda Nandory, Secretary/Treasurer
Cindy Clark, Director