VOLUNTEER AT BRMH
If you are interested in volunteering, there are many ways to make a difference and help our employees, patients, visitors, and community. These opportunities range from helping with health education programs and special events to fundraising and hospice care. Our Volunteer Services staff works with volunteers to find the position that best fits each person's interests, skills, and schedule.
All volunteers are required to complete an application, interview, health history, TB skin test, background check, general orientation, specific orientation, and training for their particular position.
If you are interested in volunteering, fill out an application, contact Miranda Greenwold at 715-284-1337, or fill out the form on this page.
We also have a Teen Volunteer Program for students at least 14 years of age. To be a part of this program, volunteers must be able to commit to two hours of volunteer work per week. Registration begins each spring.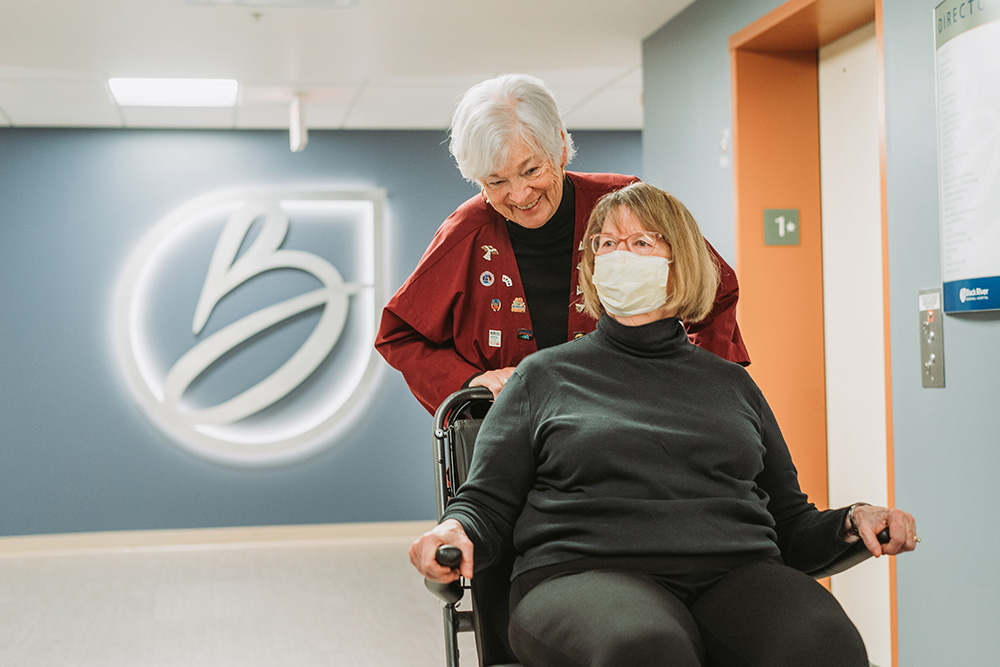 HEALTHCARE SCHOLARSHIPS
Partners of BRMH offers a variety of scholarships to high school and college students interested in a career in health care.
COMFORT SHAWLS
Over the years, volunteers have provided hundreds of shawls to help comfort and provide warmth to Black River Memorial Hospital Hospice patients in the Jackson County area. Patients receive a comfort shawl upon entry to the hospice program. BRMH is seeking volunteers who know how to knit or crochet and are interested in helping.
Patterns are available for printing for private use, from the BRMH website with permission from shawlministry.com.
Completed shawls can be dropped off at:
Black River Homecare Hospice
311 County Highway A
Black River Falls, WI
Please attach a note with the name and address of who made the shawl. Also, include the number of hours it took.